When I first started Informática 103 class at the Universidad del Sagrado Corazón, I didn't think it would help me as much as it did. To be honest, general classes tend to be boring and some of them have nothing to do with your major, but when it comes to this class in particular you truly learn a lot.
As a future public relations expert, learning how to create a proper power point presentation, navigating through the web, crediting authors correctly and bookmarking resources with a website like diigo will be things that I will be without a doubt using in the future. For example, Prof. Antonio Vantaggiato taught us how to make Ted-Ed Talks like presentations, which are incredibly entertaining and rely on what the presenter is saying rather than words glued on a screen. If I apply this format on future presentations, the feedback will probably be better since I'll be the one giving the information and having visuals to back me up. Another example of how I'll be applying these lectures to my life would be with diigo. When I had to do a research for a project, it used to be very difficult for me to organize the links through Google Chrome. However, with diigo I had the opportunity to not only to save it from any computer, but to also be able to get other tools like saving them through a hashtag to find them later on my library and a highlight to mark important information.
[Source: Learning by Jesper Sehested Licensed by CC]
I think if I had to pick a homework I'd like best, it would have to be the group project. Although I'm not very fond of them, especially when I'm being evaluated with the whole group as one rather than receiving each an individual grade (which I was given too at the end, but sorry professor, I just really don't like group projects and this would probably be the only thing I'd change), I did felt very happy when we merged both virtual reality and augmented reality as one group. I've heard of these technologies, but never comprehended them nor was I interested in searching them. Once my teammates Paola Maldonado, Wilfran Beníquez, José Gómez and I began researching and doing interviews, we all realized that we were given a great opportunity to not only learn, but to teach our classmates and viewers about the future of technology.
At the end of the project, I felt satisfied with our work as a team and enjoyed our time together as partners searching like crazy for those experts that not a lot of people knew about until now. We thought most VR and AR experts were foreign (the majority of the companies in Puerto Rico that give these services are), but it turns out that we have a small yet successful community of local experts that help each other on different projects for the Island.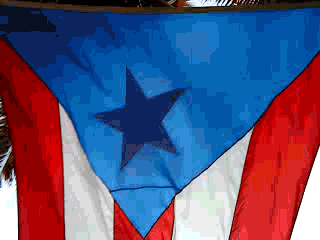 [Source: blueskittlesareyummy.tumblr.com via Giphy]
Overall I think the class is great and I would recommend it to anyone at the university. It truly helps us become better professionals by understanding the latest trends, the way technology works and how to make it work for us.
Another thing I found interesting was using Code.org I never thought coding would be so fun! Although sometimes I did get stuck on many levels, I had a blast trying to figure out how to solve each puzzle and getting the actual code. At the end I got a certificate for completing the hour of code with Frozen levels!
On the other hand, when it comes to my personal evaluation, I believe that I succeeded in publishing every homework and other blog themed posts. Here's the full lists of entries:
Homework
Blog themed
During the semester I only missed one class on August 15, 2018. However, I wasn't count as absent because I handed my excuse through an email and in person, plus I got to make it up the next day by attending section five's lecture. As you can see from the list, I made an entry for every homework (except nine which wasn't require) and added content to my blog. I also made sure that every post contained the requirements I needed to make before publishing it like, for example, crediting sources, adding the class's hashtags, etc.
Whether it was homework or a personal post, I tried to give it my best effort. I've always been fond of writing, which is why I tried to write a lot of useful and creative information for my viewers (and to improve myself, of course). Although I'm still learning how to become a better writer, I'm happy that I did about ten posts related to the blog's themed. Personally, it's never been hard for me to talk about things I'm passionate, which is why I chose Disney, because I love everything from their films, comics, books, parks and just everything! What can I say? I'm faithful Mouseketeer.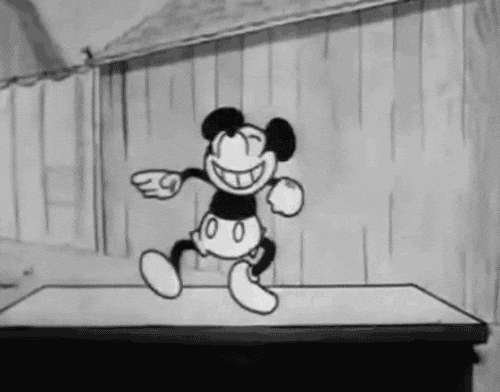 This is the screenshot of the views I got from late August to early December in the year 2018. The posts that had the most views were Hurricane Maria: My Story and My First Disneybound. Some of the visitors in the site were from incredible and far away places such as Germany, Chile, Spain, China, Indonesia, Ireland, Ukraine and more.
It may be the end of the year and another semester, but not the end for this blog. I will happily be continuing to post weekly about various Disney topics and perhaps other personal interests such as travel, fairy tales, languages and more. I will also be joining some of my classmates for part two of this class (INF 115), which I hope it's as exciting and rich as this one.
'Til next time, folks!
[Featured Image Source: Gladius by Paola Maldonado edited by Natalia M. Bonilla]